The first things to develop are the spinal cord and brain. The two most important structures that help your body maintain. If interruptions exist between the two, SUBLUXATIONS may result and make you feel blue. A SUBLUXATION can occur, when vertebrae misalign. Chiropractors will detect them with palpations of the spine. If nervous tissue is impinged our body is heading for disease.
Chiropractors adjust your spine to put those nerves at ease. Every part of our body is dependent on our nerves. Get adjusted to let them flow freely, its what your body deserves. Next time you are sick or if you are feeling ill, go first to see a Chiropractor before you pop a pill. He or She will find the cause, and then your symptoms will end; you will have met CHIROPRACTIC, and found a new friend.
By: Dr. Todd Gewant
7-12-2000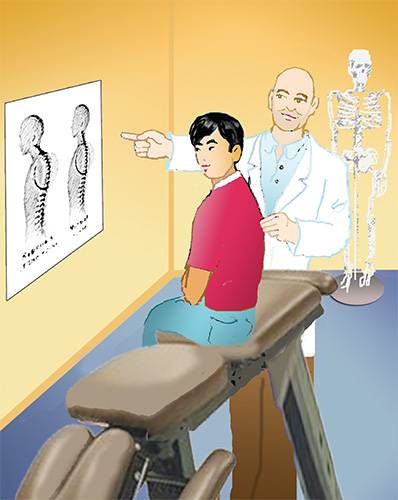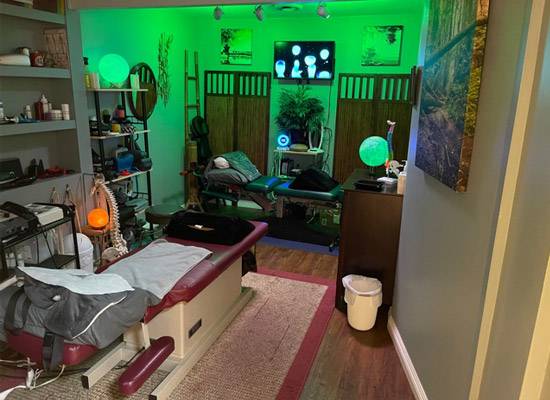 Common misconceptions about Chiropractic
Once you go, you have to keep going: RIDICULOUS! Prevention and treatment of injuries is common sense and part of life. It only makes sense to maintain after an injury is corrected, but that decision is up to you. Maintenance helps prevent injuries and reexacerbation of old injuries, but whether you go for life or only when you are hurt is up to you. 2. You will have a stroke or get paralyzed!: EVEN MORE RIDICULOUS! You have a better chance of getting struck by lightning than having an injury like such take place at a Chiropractors office. BAD MEDICINE is still in top 5 causes of death in the United States for decades, NOT Chiropractic.
It only makes sense to treat injuries from the inside out and work your way to outside in. What I mean is, correct the cause as soon as possible, so the effects (symptoms) don't decrease your integrity in that area and leave you susceptible to future problems in that area. First should be Chiropractic, then medicinal assistance, and then internal assistance if and when needed, like surgery and such.
Common conditions treated
Our office can help with; headaches, neck, midback, low back injuries or pain. We also help with shoulder, elbow, wrist, arm, and hand disorders or injuries. Hip, knee, leg, ankle, and foot disorders and injuries, general wellness and balance, muscle sprains and strains, slip or fall injuries, car accidents with or without LIENS or legal council. Basically, anything that can make a person say: 'OW"!